We know things aren't very normal right now but we're not going to let that stop us from celebrating our 10 Year Anniversary, from home! How did we decide to do that? By launching a brand new podcast - Reno Collective @ Home - obvs!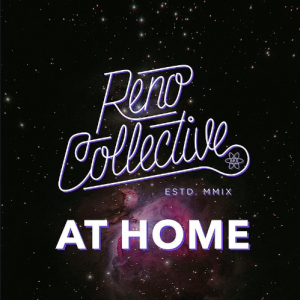 Tune in as we, Rachel and Colin, chat about the realities of WFQ (Working From Quarantine) and feature members of the Reno Collective community on how to balance working at home and living during the 2020 Covid quarantine. All of our lives have been turned on end and this show will help you get through the "weirds."
For our very first episode, we get to talking about the difference between Working From Home and Working From Quarantine, our plans to CFH the Reno Collective's 10 year anniversary, and a few friendly recommendations for keeping sane.
This show is an active experiment. :) We're aiming for 5-minute episodes released on Mondays with bonus episodes throughout the week as time and willing subjects permit. Want to join us on the show? Let us know at hello@renocollective.com
Find Reno Collective @ Home on Spotify, iTunes, or any of these players.