The sun is out in Northern Nevada and Reno Collective coworkers are shaking off their winter blues with some fresh air and sunshine on the porch.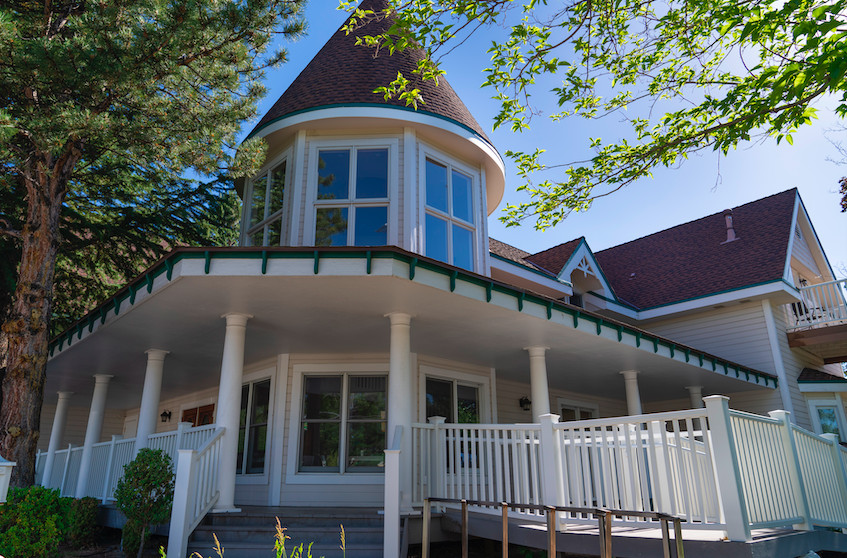 Here are 5 tips for freelancers who want to get outside AND still be productive:
ACCESS TO POWER: No matter how much battery life your laptop or your phone say they have, you can plan on BOTH running out in the middle of your workday. Be sure you are near a power source or that tan you've been working on will be "half-baked."
RELIABLE HIGH-SPEED INTERNET: Obviously. For all the facebook trolling research that you need to get done.
SHADE: That laptop you have been banging away at for the last 4 hours gets HOT in the sun. Make sure you park yourself somewhere you can avoid the suns direct rays, and...
DRINK WATER: Keep it on hand! Especially in Northern Nevada, our humidity is LOW so consume that H2O like your mama told you.
COWORKERS: Not the distracting kind like your four-legged friend or roommate who's come outside for a break from binge-watching GoT, but other professionally-minded people like you that are there to work. Those people will help keep you on track and the beer at the end of the day will taste that much sweeter!
---
Where can you find a magical place that incorporates all these things? The Reno Collective - that's where! Our wrap-around porch makes coworking outside ideal - lots of power and high-speed internet, cold fresh water on tap and motivated independent workers like yourself to keep you focused, productive and lovin' every minute of the freelance life.
Looking for a place to get shit done with other like-minded professionals who are hacking the work/life balance? Request a tour today!