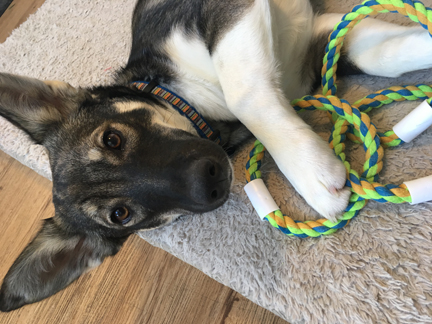 Look at that face! Meet Ren, one of our Collective "coworkers" :)
It's National Pet Day on Thursday, April 11th, and at the Collective we HEART all our pets and happily welcome office-friendly dogs to our dog-friendly coworking space here in Reno, NV.
Turns out that there is a slew of benefits to having furry friends of the canine variety wander the office:
Not a fan of dogs? No problem - you are welcome to avoid any and all contact with any visiting pups, allergies notwithstanding :(. They are all vetted for their friendliness factor AND we have a strict one-strike-and-you're-out policy.  
Interested in becoming a member? Schedule a tour and let us introduce you to our space and our community!