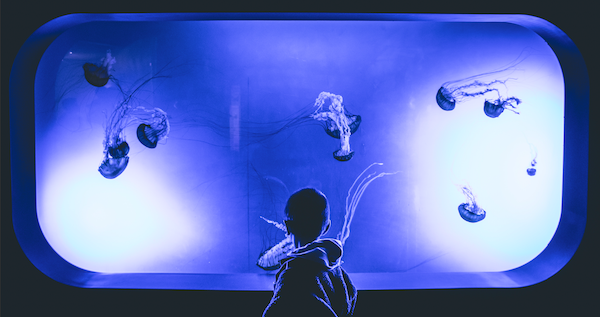 Photo by Jeswin Thomas on Unsplash
One of the great benefits of coworking is working alongside other people who are just as invested as you are in succeeding at being an independent worker. Newcomers to the Reno Collective often say: "Thank you! I got SO much more done today than my entire last week at home!"
Do we have some secret scent pumping from the vents? Or a special creamer for the coffee? Nope - our "secret" is pretty well-known: working from home - or other "distraction filled places - is...distracting! Too many distractions and you can't find that happy place of FLOW.
Human beings, it seems, are at their best when immersed deeply in something challenging. - Roomer
So, what IS flow? According to blogger Jari Roomer, in his article, How To Reach Flow State (Using 10 Flow State 'Triggers'): "Flow state is a very powerful state of mind where you are extremely productive and also feel great. You don't have to force yourself to work hard. Rather, it seems to go automatically. It seems as if you are 'flowing' through your work."
Roomer's 10 Triggers are worth reviewing, here are a few of our favorites:
---
TRIGGER 1: Eliminate all external distractions. That means not just putting your phone on silent, but turning it over or putting it away [tried one of these yet?]. And don't just clear off your workspace, but your computer desktop as well: close any extraneous browser tabs [the horror!] and turn off notifications [how could you!].
---
TRIGGER 2: Eliminate internal distractions. Roomer suggests daily journaling and meditation, which both struck a chord with us. One of the more popular topics in our member accountability group, Cotivation, is a habit gleaned from Bullet Journaling: starting and ending the day by listing your to-dos. More on this later... but a key benefit is getting your to dos out of your head.
And, who has time for meditation, you ask? We recently launched a new Wellness @ Work program for Collective coworkers featuring free weekly meditation breaks led by our friends at Good Elephant. So, us - that's who!
---
TRIGGER 3: Work at your Biological Peak Time. Find the time of day that you have the most energy. It's not easy and may take a few days - if not weeks - of tracking, but well worth it. Try this simple energy check-in table we created for our recent #FreelanceFriday attendees: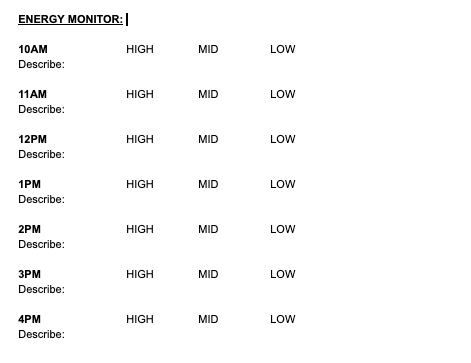 ---
Our suggestion: take 10 minutes and read Roomer's full article on Medium.com. Love to hear your thoughts - or perhaps you have a few triggers of your own to share. Please do!